The moulding of thermoset materials is a process for manufacturing parts, usually of great thickness, by compressing the material (fluid) in a heated mould.
The material used can only be used once, the process is irreversible after the material has been cross-linked.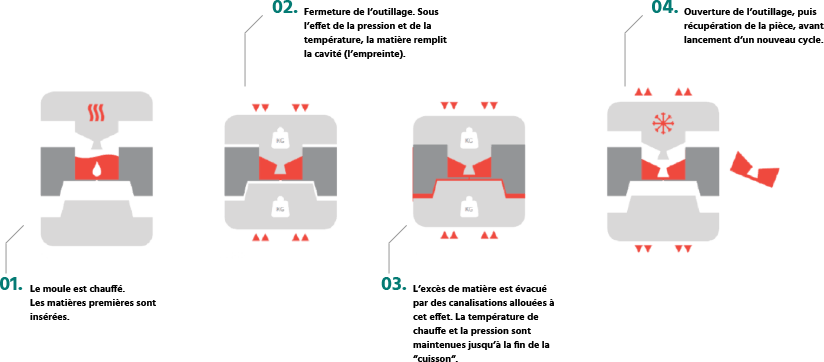 01.
The mould is heated.
The material is inserted.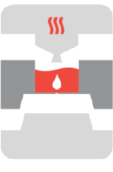 02.
 The tool is closed. Under the effect of pressure and temperature, the material fills the mould cavity.
03.
Excess material is drained off through dedicated pipes. The heating temperature and pressure are maintained until the end of the "curing" process.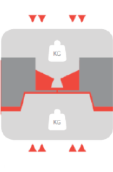 04.
The tooling is opened and the part is removed before a new cycle is started.