From reflection to implementation.
Through the circular economy, confidentiality and transparency, the ACPM team will ensure that your project is managed in full accordance with your expectations.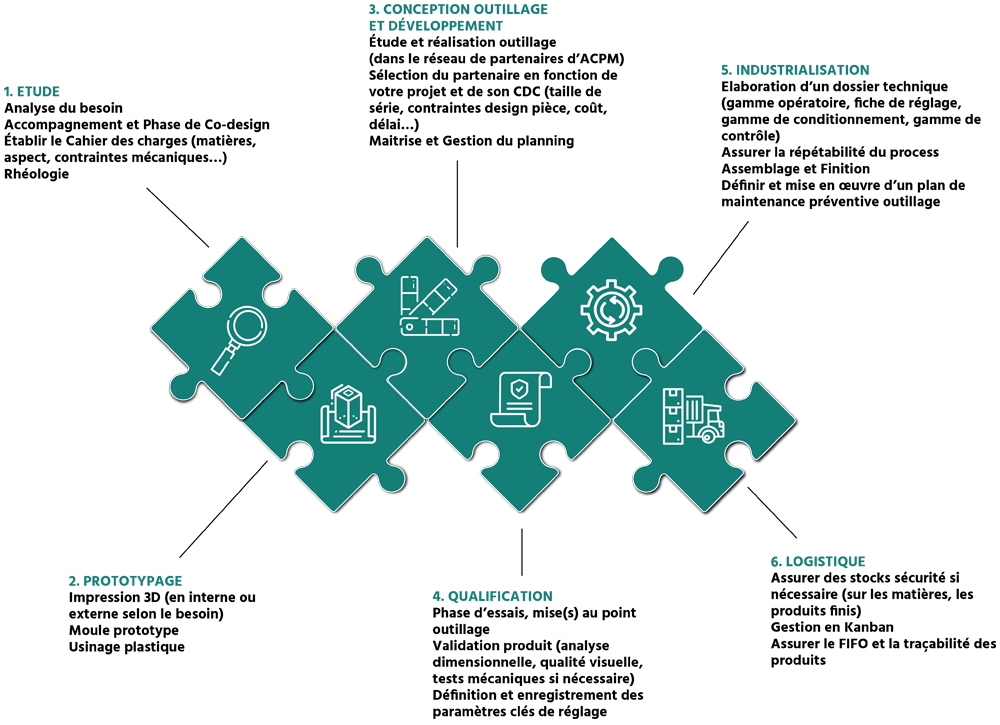 1 STUDY
Analysis of the need
Co-design phase and support
Establishing the specifications (materials, appearance, mechanical constraints, etc.)
Rheology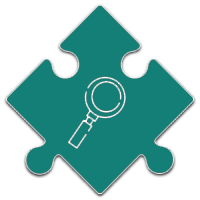 3D printing
(internally or externally depending on the need)
Prototype mould
Plastic machining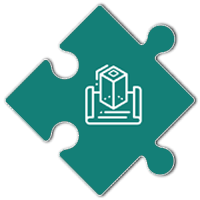 3 TOOLING DESIGN AND DEVELOPMENT
Tooling design and development (within ACPM's partner network)
Selection of the partner according to your project and its specifications (series size, part design constraints, cost, deadline).
Control and management of the schedule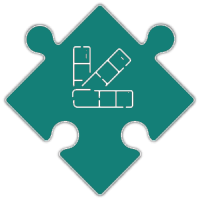 Trial phase, tooling development(s)
Product validation (dimensional analysis, visual quality, mechanical tests if necessary)
Definition and recording of key setting parameters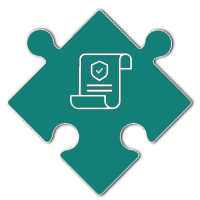 Drawing up a technical file (operating range, adjustment sheet, packaging range, control).
Ensure process repeatability
Assembly and Finishing
Define and implement a preventive maintenance plan for tools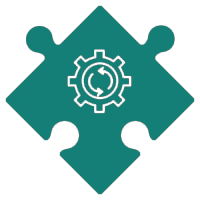 Ensure safety stocks if necessary (on materials, finished products)
Kanban management
Ensure FIFO and product traceability